Skip to Content
Need Treatment for Numbness & Tingling in Lanham, MD?
Effective Chiropractic PG County Can Help You Find Relief
Anyone who's ever experienced episodic or chronic numbness and tingling in their hands or feet knows firsthand how frustrating it can feel. Numbness and tingling could be caused by something temporary, such as falling asleep in an awkward position that crosses your legs too long, or something more permanent, such as nerve damage. Often described by patients as a "pins and needles" effect, numbness and tingling in the extremities is a common condition, but that doesn't mean you have to live with the discomfort caused by it. Effective Chiropractic PG County specializes in treating numbness and tingling for patients in Lanham, MD and surrounding areas. Reach out to our team today to request an appointment and see how we can help alleviate your symptoms. We're here for you!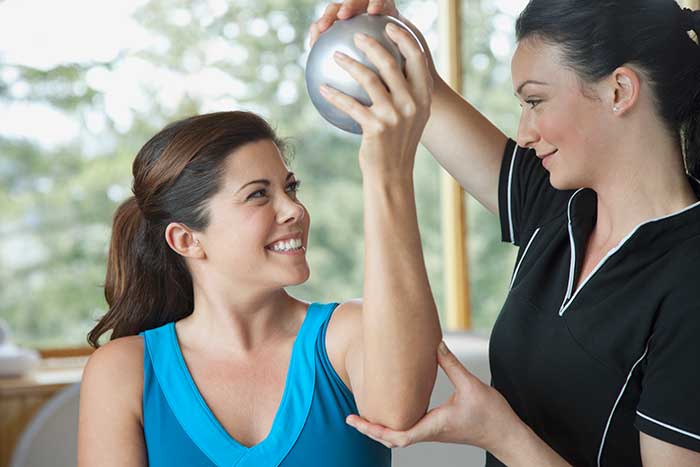 What Causes Numbness and Tingling in Hands and Feet?
Numbness and tingling in the hands or feet could be accompanied by pain, itching, and discomfort. Often, this is a sign of nerve damage from a traumatic injury or repetitive strain. Your body's nerves could be damaged or compressed, causing a herniated disc or dislocated bone as well as severe nerve pain. However, it could also be caused by a viral or bacterial infection, such as Lyme disease, shingles, Epstein-Barr, or HIV/AIDS, or from diabetes complications over time. Vitamin deficiencies could also lead to numbness and tingling, especially a B12 deficiency.
What Conditions Are Characterized by Numbness and Tingling?
Carpal tunnel syndrome, nerve palsy, hypothyroidism, benign cancer tumors, and systemic diseases affecting the kidneys, liver, and other tissues are often the cause of numbness and tingling. Certain autoimmune diseases, including lupus, rheumatoid arthritis, multiple sclerosis, celiac disease, and Guillain-Barre syndrome, also affect your extremities. Some patients with sciatica pain may experience numbness or tingling in addition to inflammation or pain along the length of the sciatic nerve (from the lower back through the buttocks and down the back of the thigh). Patients with fibromyalgia or pinched nerves may also experience numbness or tingling as well as muscle weakness, radiating pain, or decreased sensation in their extremities.
A condition called peripheral neuropathy could also be to blame. Peripheral neuropathy affects your nervous system and how your brain communicates with your body's nerves. With more than 100 types, peripheral neuropathy affects more than 20 million American adults, often leading to mobility issues and other disabilities. Nearly two-thirds of those with diabetes also have mild to severe nerve damage. Diabetic neuropathy usually starts with numbness and tingling in the feet and hands, followed by worsening symptoms in the legs and arms. If you experience chronic numbness and tingling in your feet or hands, you should get it checked out because it could indicate a severe health issue.
How Are Numbness & Tingling in the Hands or Feet Diagnosed?
The first step in diagnosis is usually a physical exam and discussion of your symptoms, work and social habits, and family and personal medical history. Your doctor may order blood tests to determine if the cause could be a vitamin deficiency, diabetes, or liver or kidney dysfunction. An electromyogram (EMG) test could be ordered to test your muscles' electrical activity, or a skin or nerve biopsy could be used to examine your nerve fiber endings. Finally, your doctor may order a CT (computed tomography) scan or MRI (magnetic resonance imaging) to pinpoint the cause of your chronic numbness and tingling.
What Treatments Are Available for Numbness and Tingling?
If you suffer from diabetic neuropathy, getting better control of your blood sugars could slow or prevent its progression. If a vitamin deficiency is responsible for your numbness and tingling, you could begin taking supplemental vitamins to correct the issue. It may be necessary to make lifestyle changes, such as eating a well-balanced diet, quitting smoking, reducing your alcohol consumption, maintaining good posture, or exercising regularly. Effective Chiropractic PG County may also recommend physical therapy, therapeutic massages, or chiropractic care to help alleviate your pain and discomfort. From herniated discs to muscle spasms, pinched nerves, arthritis, and auto accident and work injuries, we treat it all!
Request a Free Consultation at Effective Chiropractic Today
Don't live with the agony of chronic numbness and tingling caused by pinched nerves or other painful conditions any longer. Effective Chiropractic PG County could have the nonsurgical solution you've been searching for in Lanham, Millersville, or Crofton, MD. Contact us today to request an appointment. Our offices accept most forms of insurance and are open on evenings and weekends to offer you pain relief when you need it most. You can find our patient forms online to download and fill out before your visit.
Schedule Your Free Consultation Today!