Skip to Content
HEADACHE AND MIGRAINE RELIEF SPECIALISTS IN LANHAM, MD
Headache and Migraine Treatment
Headaches and migraines and the pain associated with both can cause difficulty focusing, blurred vision, and even mood swings. Painkillers may help, but they may not address the root problem. With Effective Chiropractic's wide-ranging migraine and headache therapies, you can get the long-term relief you deserve. We offer knowledgeable staff, expert therapies and resources, and a convenient location in the heart of Lanham, MD.
Migraine or Headache?
It's important to understand the differences between headaches and migraines. A headache is a mild to severe pain that affects both sides of your head. The effects are temporary and relieve themselves naturally over time.
Migraines cause even more severe and acute pain. Unlike headaches, a migraine is typically focused on only one side of the head. Most significantly, head pain and discomfort is not the only effect of a migraine. Other symptoms include vision problems, constipation or diarrhea, or mood changes.
Headache & Migraine Triggers
Headaches are typically caused by hunger, depression, sleep deprivation, posture deficiencies, or neck tension.
Migraines are typically caused by hormonal changes, physical exertion, medication, strong sensory stimuli, and alcohol or caffeine.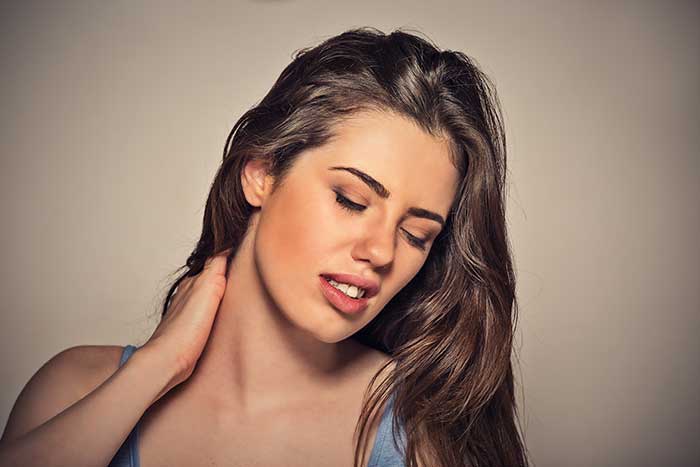 Effective Chiropractic Headache & Migraine Treatment
At Effective Chiropractic, we are dedicated to providing you with the headache and migraine relief you deserve. Chiropractic treatment not only offers sustained and long-lasting results, but also non-invasive therapies. We provide the following services for headache and migraine relief:
Spinal Manipulation: By improving spinal function and alleviating back pressure, the physical effects of your migraine or headache will be mitigated.
Muscle Therapy: Muscle tension contributes to migraines and headaches. To provide relief and alleviate pinched nerves, our dedicated team provides personalized muscle therapy.
Acupressure: Acupressure involves applying manual pressure to bodily pressure points in order to provide pain relief.
Sustainable Resources and Knowledge Sharing: Once your customized therapy sessions are finished, our team provides the resources necessary to ensure that you are pain-free. From strengthening exercises and stretches to posture recommendations for continued comfort, we are dedicated to your ongoing health.
Choose Effective Chiropractic
At Effective Chiropractic, you will get long term migraine and headache relief from a professional team that cares. We offer free consultations to all prospective patients seeking migraine and headache relief. Schedule an appointment today.
Schedule Your Free Consultation Today!