Skip to Content
Effective pain relief is always our goal at Effective Chiropractic PG County in Lanham, MD. Our team of experts combine their years of experience with a large inventory of orthotic supplies so our patients get the care they need without breaking the bank. By keeping a wide array of orthotics products stocked in our clinic, we help you live a pain-free life.
Frequently, finding the right fit for your orthotics is a matter of trial and error because the body responds to certain supplies and additions differently. If you have purchased a pair of custom-made orthotics from us, our orthotic supplies are an excellent supplement to your treatment regimen.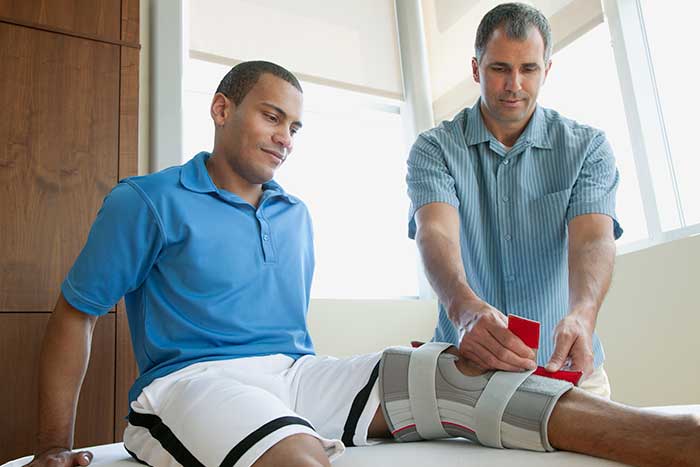 A Big Inventory
At Effective Chiropractic PG County, we are proud to offer individualized care to each of our patients. We keep our inventory stocked with a variety of orthopedic supplies because we know that no two patients are the same.
Come in today to choose from:
We work with our patients every step of the way to ensure your custom-made orthotics fit perfectly. At times, all you need is one more piece to get you feeling comfortable and stable in your own shoes again. Our orthopedic supplies are designed to work hand in hand with our custom-made orthotics and other pain relief regimens.
The Right Fit
We go to great lengths to ensure any orthopedics accessories and supplies you purchase fit perfectly with your lifestyle. When you buy supplies from Effective Chiropractic PG County, you are also buying our professional customer service experience. A member of our team will make sure you choose the right product for your ailment or condition, and we never upsell you on anything you don't need. We know how important it is to get pain relief, and we do everything possible to make you more comfortable walking out than when you walked into our clinic.
Call Today
Whether you need help with an ankle boot, knee brace or a custom-made orthotic, Effective Chiropractic PG County has the knowledge and experience to get you up and about comfortably. Our inventory is always stocked with the latest supplies, and we stay up to date with modern advances in orthopedic technology. Relief from foot conditions like plantar fasciitis and diabetic foot ulcers has never been easier. Come to our clinic today to see our impressive selection.
Free Consultations
Aren't sure which supplies you need? Do you need help fitting your orthotics? Instead of ditching the entire pair, come to our clinic in Lanham, MD, and get information on adding a footbed or heel pad. Sometimes, just adjusting the alignment of your existing orthotic with another piece of equipment makes all the difference in the world.
Our years of orthotics experience speak for themselves, and countless patients from around the area come to our clinic for professional supplies. In addition, we always offer free consultations for all of our services because we want you to be confident in getting the care you need.
Schedule Your Free Consultation Today!