Skip to Content
Treatment for Misaligned Hips in Lanham, MD
Effective Chiropractic Gets You Walking Again Soon
Have you felt pain in your hips while walking or performing simple, everyday tasks? You may have misaligned hips or shifted hips. While a common issue, you should call on Effective Chiropractic in Lanham, MD to seek the best chiropractic services and treatments. One of the more common problems we see our patients face, our team is able to quickly discover the root cause of your misaligned or shifted hips. By working together in our office and by performing exercises and stretches at home, we can swiftly get you moving about like usual again and prevent potential injuries. Reach out to our trained, knowledgeable, and friendly staff today to schedule your initial consultation and get the relief you've been seeking today.
What Causes Misaligned Hips?
When you have one hip higher than the other, it means your pelvis is tilted. There are a few ways this can happen, but you can rely on the dedicated staff at Effective Chiropractic for the answers and treatment solutions to help even everything back out again in no time. Using state-of-the-art technology and years of experience, we can find out what caused the misalignment or shift and develop a personalized treatment plan. Below are some of the causes for shifted or misaligned hips: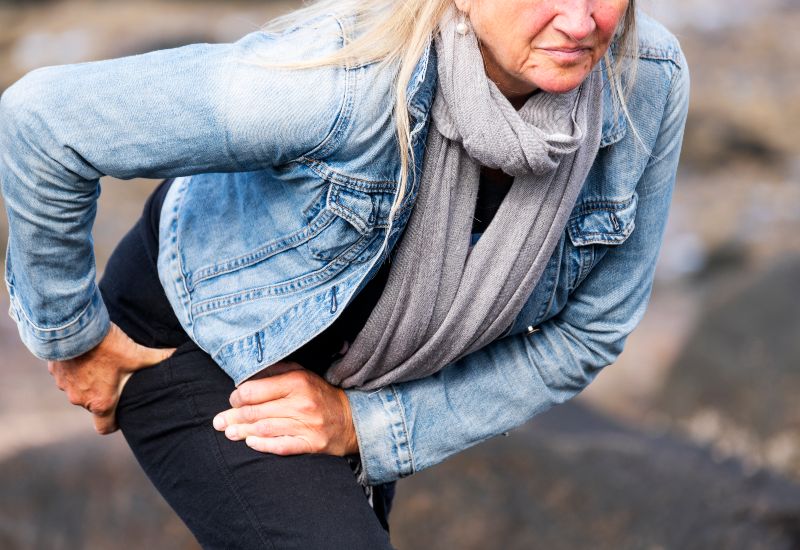 Scoliosis: This issue can go years without discovery, but by coming into Effective Chiropractic for an exam, we can perform some tests to discover if this is the reason your hips have become misaligned. Getting treatment will also help in many other aspects of your life you may not even be aware of yet.
Posture and Stance: Both of these can significantly affect the length of your legs at the hip. We can develop exercises for you to do daily at home to help correct this cause for misaligned hips. In our initial consultation, we will discuss things like how you work because sitting and standing for long stretches of time can greatly affect these causes.
Natural Bone Growth: Sometimes, our bones do not grow at the same rate. If this happens with your legs, it can cause your misaligned hip. Our treatments, adjustments, and stretches can help even things out and give you relief.
Effective Chiropractic Treatments' For Misaligned Hips
No matter the reason your hips have begun or continue to shift and become misaligned, the team at Effective Chiropractic can provide you with a customized treatment plan to help correct them. By working with your current everyday schedule, we can help you perform tasks at home that help and pair them with adjustments in our office. This misalignment is much more complicated than fixing your spine due in part to the muscles, joint structures, and tissues connected to this area. We will also incorporate regular massages to the site to help the muscles relax and allow for proper healing and aligning.
How Effective Chiropractic Performs Hip Adjustments
Our highly skilled chiropractors have helped patients in the Lanham, MD understand how their hips have become misaligned and what they can do to help. Getting them this information helps prevent further injury and pain than they currently experience. Hip replacement surgery is generally the traditional option to repair this issue, but our readjustment and massage techniques attempt to safeguard you from this expensive and timely treatment. It may be the easiest way, but that doesn't always mean it is the best way to handle the issue. Our team implements Chiropractic BioPhysics (CBP) techniques to help readjust and align your hips back to their original placement.
Exercises You Can Do at Home For Relief
As discussed, our team works closely with you to extend our chiropractic services past your time in the office. For full treatments, you will need to accomplish some exercises and stretches within your home on your own time. Without pairing these assignments with our adjustments and massages, it will take even longer than anticipated to see results and heal your body. Not performing them can also result in further damages or injuries. We will be happy to go over all of the following options to ensure your success and are always open to discussing which ones are working and those that aren't to curate a better program:
Strength training
Regular massage
Regular chiropractic visits
Maintaining proper posture
Alternating heavy loads from side to side
Running in the middle of the street as opposed to the side where the road is slanted.
Call Effective Chiropractic in Lanham, MD Today
As soon as you begin to feel pain in your hips when walking, running, or even sitting, call on the professional chiropractic team at Effective Chiropractic. In our initial consultation and evaluation, we will discuss your pain levels, regular schedule, and more to discover the root cause of the problem. Once discovered, we create a unique treatment plan involving in-office and at-home recovery techniques to get your feeling great again. We aim to keep you from having to go under the knife and use surgical means to get the relief you need. Reach out today over the phone or stop into our Lanham office and speak with a professional.
Schedule Your Free Consultation Today!