Skip to Content
Specializing in Car Accident Therapy
Overcoming injuries acquired during a car accident can be a long, drawn-out process, but with the specialty services of Effective Chiropractic, we can have you feeling better in no time. Our chiropractors are well-versed in injuries that result from collisions. They will help stabilize your spinal system, alleviate muscle strains, relieve severe back pain, and offer effective whiplash treatment that will help improve your quality of life.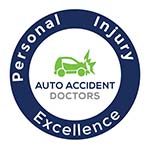 Benefits of Our Chiropractic Accident Therapy
Some benefits of our chiropractic car accident therapy in Lanham, MD include:
Decreased pain
Increased mobility
Relief from symptoms
Better range of motion
Improved overall function
The extent of injuries caused by car accidents can vary in terms of severity, but no one should have to live with the pain. At Effective Chiropractic, we combine tried-and-true techniques with the latest innovations in chiropractic technology to realign your body and promote the healing process.
Accident Injury Treatment in Lanham, MD
Post-Car Accident Physical Rehabilitation and Whiplash Injury Treatment in Lanham, MD
By their very nature, car accidents are stressful and expensive with the potential to cause intense physical trauma that lasts long after the car is put back together. If you have been injured in an auto accident, you may find yourself struggling to get back to day-to-day life.
From back pain problems to whiplash injuries to muscle strains, the painful aftermath of a severe accident can prevent you from going back to work, playing with your kids, or even getting out of bed in the morning. Don't let the ache in your neck or impaired shoulder movements keep you from living your life to the fullest. With comprehensive accident therapy provided by the professional team at Effective Chiropractic, we'll help you take back your life! Visit our Lanham chiropractor today to alleviate the trauma from your auto accident!
Here's Why You Should Choose Us If You Have Been Injured In An Automobile Accident:
Getting injured in a car accident can turn your world upside down in an instant. People often don't know what to do or whom to see.
At Effective Chiropractic we have been treating patients in Prince Georges and surrounding counties since 2009.



Reason #1: Experience

When you are choosing who to see after an automobile accident, you want to make sure that chiropractor has extensive training in managing your injuries and understands how to properly document your injuries and care.

Our providers understand Maryland accident laws, and we have personally treated thousands of patients who have been injured in auto accidents.

Maryland personal injury protection (PIP) covers treatment that is 'reasonable and necessary.' What does that mean? It means we must justify our care to the insurance company with an evidence-based standard of care approach.

How does that affect you? Well, this means we won't continue to see you for several years after the accident, running up high bills with treatment that is not helping, as some of the other competitors do.

If we do not get you better or you plateau with care, we will order appropriate imaging and refer you out to a specialist—even if that means less money for us.

Our goal is to serve you, the patient.




Reason #2: Quality of Care

At Effective Chiropractic, we offer chiropractic care and physical therapy for car accident injuries.

Our chiropractors "adjust" your spine and address the tightened and injured surrounding tissues. Our goal is to help mobilize your spine and restore your body's proper range of motion. We do that through manual therapies like Active Release Treatment (ART) and using the Graston Technique.

After your body is injured, it's vital to help condition and strengthen the damaged area to recover and prevent future pain. We also work together with other medical providers to meet functional as well as pain goals.




Reason #3: Convenience

We understand how being involved in an auto accident is inconvenient enough.

Not being able to sit, sleep, bend, lift, play with your child, or do everyday household chores can take a toll on you emotionally and physically.

We try to make scheduling your appointments as simple as possible by offering all your treatments in one convenient spot: chiropractic & physical therapy.




Reason #4: Patient-Centered Priorities

The fourth reason is that we care about YOU! At Effective Chiropractic, you are our number one priority. We make sure to go the extra mile to make you feel respected and cared for.

At Effective Chiropractic, we have over a decade of experience serving people who have been seriously injured in an automobile accident, and those who have sustained light injuries.

If you've been injured in a car accident, make sure to call us at 301-577-6556 right away to schedule your appointment.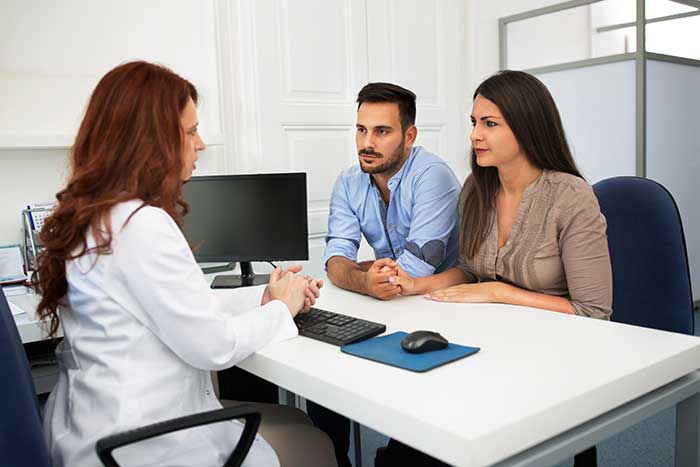 Receive Personalized Treatment
At Effective Chiropractic, we understand the physical and emotional pain you may experience after an automobile accident. We will start you on the road to recovery by providing a thorough exam to assess the level of physical therapy you may need. Then, we will come up with a personalized treatment plan that ensures the very best results. We offer a variety of treatments and services to alleviate any discomfort, including whiplash treatment and comprehensive accident therapy. We have built up a solid reputation for helping accident victims recover from their injuries, so you can rest assured that our personalized treatment plans can address your medical concerns.
Here's The Path To Feeling Great Again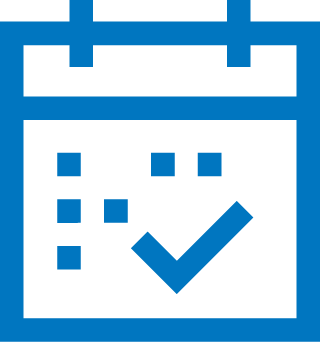 Schedule An Appointment
Our friendly staff will help make the process easier and work with your insurance company and/or attorney to make sure you have no out-of-pocket expenses.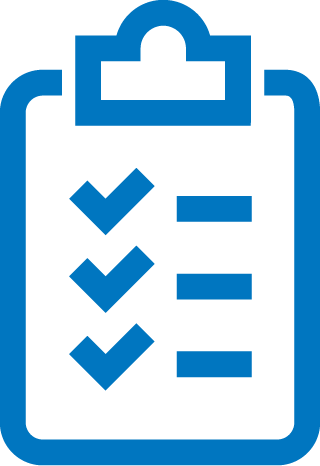 Create a Plan
Together we will create a plan. After reviewing your health history and current symptoms, we will provide you with a customized treatment plan designed specifically for your pain and discomfort.

Start Feeling Great Again
Using a combination of chiropractic care, physical therapy, and at-home recommendations, we'll have you feeling better fast, so you can get back to doing the things you enjoy.
Payments
We understand how stressful an accident can be, so we do our best to work with your attorney or insurance company to help you get the care you need without any upfront expenses.
If you are suffering from any type of discomfort after an accident, the expert team at Effective Chiropractic is happy to assist you! With custom treatment plans and beneficial rehabilitation techniques, we will help you return to your original condition.
Schedule Your Free Consultation Today!