Skip to Content
DRY NEEDLING THERAPY IN LANHAM, MD
Dry Needling by Effective Chiropractic
Chronic muscle pain can cause serious discomfort & other long-term issues. At Effective Chiropractic, we're proud to add dry needling therapy to our pain-relieving options in Lanham, MD.
Dry needling therapy works by using filament needles to find and drop the "trigger points" that cause the pain. This form of therapy also works against decreased mobility and has outstanding results with minimal side effects. The needle helps us target tissues that would otherwise not be detectable. The final result? A speedy return to active rehabilitation.
Dry Needling 101
Though dry needling may sound a bit like acupuncture, the two practices are actually very different. While acupuncture follows traditional Chinese medicine to find balance and maintain the free flow of electricity within the body, dry needling is a Western medicine principle that treats myofascial pain by locating and eliminating trigger points. Dry needling targets "hard" or "knotted" muscles to release the knot and alleviate muscle pain and spasms. In acupuncture, the needles are left in for a longer amount of time; dry needling leaves the needles for a shorter period. Acupuncture is also used not only for relaxation but for a wide range of ailments, whereas dry needling focuses on relieving the pain in and caused by trigger points.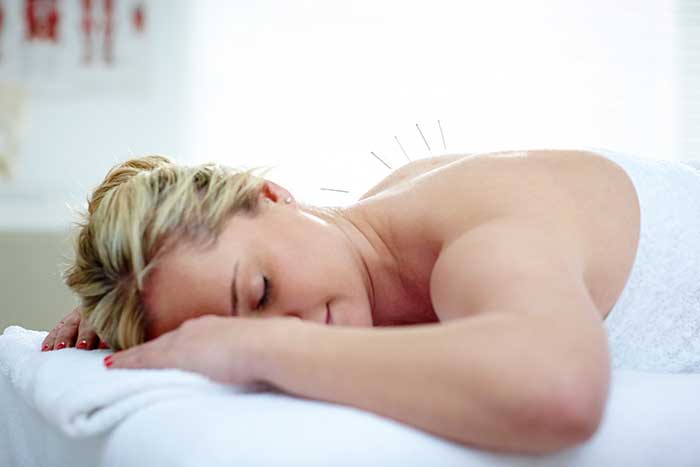 Does Dry Needling Hurt?
Due to the thinness of the needle, most people don't even feel it penetrate the skin. In a sensitive or shortened muscle, you might feel a sensation like a muscle cramp, known as the "twitch response." You will learn to recognize and possibly even welcome this sensation because it means the myofascial trigger point is deactivating, leading to reduced pain and restored muscle function
The Benefits of Dry Needling Treatment
At Effective Chiropractic, our main goal is to eliminate pain from your life, and dry needling treatment is a powerful technique to make that a reality. Research supports that dry needling improves pain control, reduces muscle tension, improves muscle function, and promotes a better range of motion. It can also help speed your recovery time by allowing you to return to active rehabilitation therapy sooner than expected.
While side effects vary among individuals, most patients experience only mild muscle soreness and skin bruising.
You don't need to suffer from cramped muscles and fibromyalgia pain any longer; try effective dry needling in Lanham, MD. The friendly team at Effective Chiropractic is always happy to answer your questions and address your concerns. Give us a call today to find out more information and say goodbye to muscle pain with dry needling therapy combined with a custom treatment plan tailored to you!
Dry needling addresses a variety of musculoskeletal problems, including:
What Our Patients Are Saying
We always want to assure that our patients receive great care and have good experience when they come to see us. Below are comments that we have been honored to receive.
Schedule Your Free Consultation Today!