Skip to Content
Providing the Graston Technique for Lanham, MD Patients
WHAT'S THE GRASTON TECHNIQUE, AND WHO BENEFITS FROM IT?
For those with fibromyalgia, carpal tunnel syndrome, muscle strain, or a sports injury, the Graston Technique may provide effective pain relief. Developed by David Graston, an amateur athlete who was injured while water skiing in the early '90s, the Graston Technique is practiced by many well-respected chiropractors and physical therapists today, including Effective Chiropractic PG County. Our clinic provides the Graston Technique for Lanham, MD patients looking to improve their range of motion or to treat scar tissue. Whether you have an acute or chronic injury, you may benefit from the Graston Technique as part of your customized treatment plan at our chiropractic clinic. The Graston Technique is recommended for both pre- and post-surgical patients of all ages.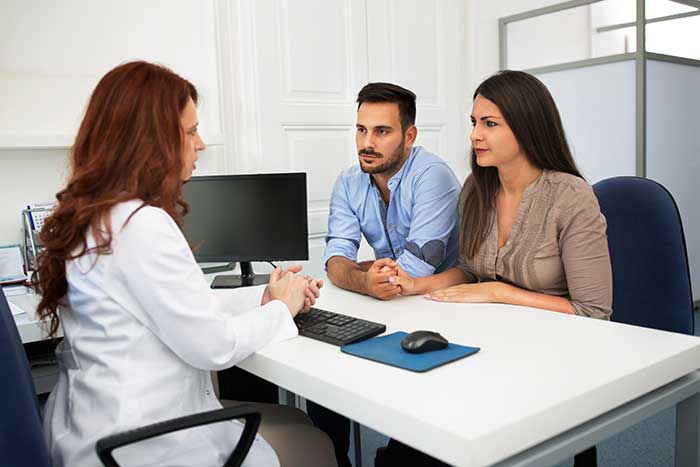 How the Graston Technique Works: Training Away the Pain
Also referred to as soft-tissue instrument-assisted mobilization, the Graston Technique is similar to other manual therapies, such as the Active Release Technique (ART), except it uses a specialized instrument instead of the therapist's hands. The basic idea behind the Graston Technique is to apply deep pressure or rhythmic stretching to break up the scar tissue that's causing you restricted mobility and/or chronic pain. Scar tissue is usually thick and appears after an injury or trauma. Similar to the ancient Chinese medicine technique called Gua sha, the Graston Technique works by scraping the scar tissue to stimulate blood flow. Injured muscle tissues are stretched and relaxed repeatedly using broad strokes to help restore normal movement patterns. The Graston Technique uses cross-friction massage to reintroduce microtrauma to each affected area (muscles, tendons, and ligaments). Some brief warm-up exercises may be suggested before each treatment session to warm up your soft tissue.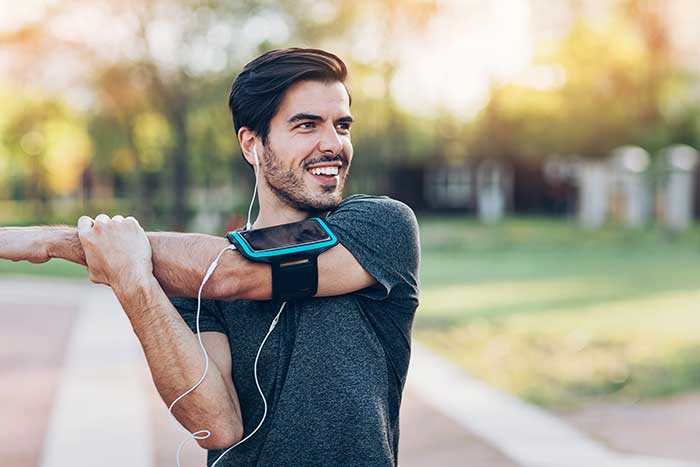 What to Expect from Our Graston Technique Treatment
Using a stainless-steel instrument with rounded edges, our chiropractor will scan and then massage the affected area's soft tissue to increase the blood flow in and around it. Although this produces minor bruising and discomfort to the patient during and after the procedure, it ultimately promotes healing. Perhaps you're familiar with the expression "no pain, no gain." Some pain may be inflicted during the Graston Technique, but it should never be excessive. Many patients notice significant improvements in their range of motion and reduced pain in as little as one treatment. While you may be tempted to try something similar to the Graston Technique at home, we strongly advise against this, as you may only exacerbate your issue by focusing on the wrong areas or by applying too much pressure. The Graston Technique is most effective when provided by qualified, well-trained individuals and when used in conjunction with other methods of treatment.
Benefits of Using the Graston Technique in Your Recovery
Many patients with chronic conditions once believed to be permanent have seen noticeable improvements thanks to the Graston Technique. Benefits of incorporating the Graston Technique into your treatment recovery plan at Effective Chiropractic PG County include:
Less Treatment Time – On average, patients utilizing the Graston Technique in their recovery saw an overall decrease in the amount of time required. Some patients see results after one treatment, though many won't notice results until the third or fourth treatment. The typical Graston Technique course of treatment lasts four to five weeks with two treatments per week. However, the recommended treatment time will vary from patient to patient.
Faster Recovery – The Graston Technique allows many patients to recover faster without relying on anti-inflammatory medications or invasive surgical procedures. Whether you suffer from plantar fasciitis, tennis or golfer's elbow, Achilles tendonitis, or a cervical strain, be sure to ask your chiropractor or physical therapist about using the Graston Technique for a speedy recovery.
Less Stress – Using the specialized instrument in the Graston Technique reduces the amount of stress placed on the therapist's hands, which in turn allows them to provide a deeper level of massage while also respecting your pain threshold. It's often a win-win!
Schedule a Consultation at Effective Chiropractic PG County
While many are unfamiliar with the Graston Technique, studies have shown that as many as 40% of Americans have sought alternative therapies for pain relief in recent years. That number is expected to increase thanks to more mainstream exposure from injured athletes and celebrities seeking innovative treatment options to recover faster and stronger. If you're interested in learning more about how the Graston Technique may benefit you, contact our Lanham, MD chiropractic clinic today to schedule your free initial consultation. We'd be more than happy to go over the details of this non-invasive procedure with you in greater depth before you commit to trying it for yourself. While many patients see desirable results with the Graston Technique, it may not be recommended for everybody.
Schedule Your Free Consultation Today!