Skip to Content
Spinal Decompression Therapy in Lanham, MD
Effective Chiropractic Offers Nonsurgical Back Pain Relief
If you're one of the millions of adults who suffer from chronic neck and back pain, it may feel as if there isn't any relief in sight. However, spinal decompression therapy from Effective Chiropractic PG County in Lanham, MD may help you alleviate the pain without surgery. Our experienced providers will target your pain and significantly reduce it using various nonsurgical treatments. Whether you've been diagnosed with degenerative disc disease, bulging discs, sciatica, or spinal stenosis, a pain-free lifestyle is possible when you reach out to us and request an appointment for a free consultation.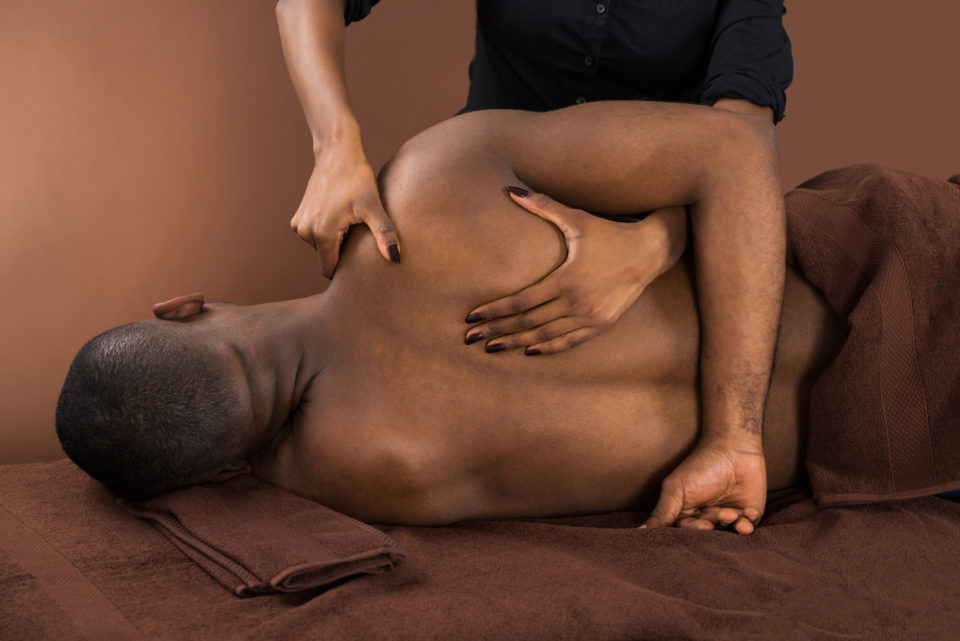 What Is Spinal Decompression Therapy? Who Needs It?
Designed to alleviate chronic neck and back pain, spinal decompression therapy gently stretches your spine through motorized traction. By changing the position of your spine, pressure on your spinal discs and nerves is reduced. People remain fully clothed during spinal decompression therapy sessions. We will ask you to lie down on a table with a harness affixed around your pelvis and trunk. The table's position (or traction) is controlled by your chiropractor using a computer. Decompression therapy treatments are customized to each patient's needs. Sessions usually last 30-45 minutes each, and you may require multiple sessions spaced out over a few months for the most effective results. Anyone with chronic neck and back pain may be an ideal candidate for treatment, although it may not be suitable if you're pregnant or you've had a spinal fusion, implant, or failed back surgery in the past.
Are There Different Types of Decompression Therapy?
Depending on the location of your pain, there are various types of decompression therapy available. The two most common types we provide at Effective Chiropractic PG County include spinal decompression (disc decompression therapy) and neck decompression therapy. Spinal decompression therapy gently stretches the spine, which takes pressure off the spinal discs (the cushions found between your spine's bones). As you age, it's not uncommon for your spine to compress, resulting in spinal fluid loss in your discs. Decompressing the spine improves your blood flow and the exchange of nutrients to the affected area to promote the protection and healing of your spinal discs. Also known as cervical traction, neck decompression therapy uses a harness to gently pull your head away from your neck and spine while you're lying on your back. By creating more space between your vertebrae, your muscles should relax, reducing your neck pain and stiffness while increasing your flexibility and range of motion.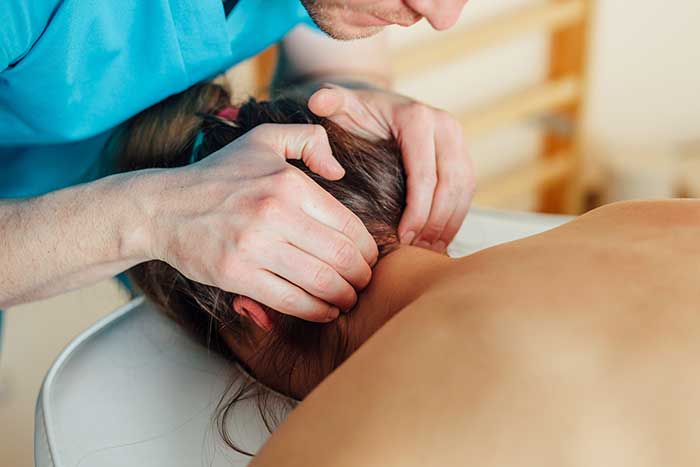 What Are the Benefits of Disc & Neck Decompression Therapy?
You may find decompression therapy beneficial if you're searching for a noninvasive, medication-free treatment option. Sessions aren't very time-consuming, and recovery time is minimal. Not only will you experience noticeable pain relief, but you'll also make your spine less susceptible to future disc degeneration and damages. Treat your chronic neck and back pain directly at the source instead of covering it up temporarily with sometimes addictive pain medications.
Other Types of Nonsurgical Back & Neck Treatment Available
Spinal decompression therapy isn't your only available treatment option at Effective Chiropractic PG County. Other treatments we recommend for patients seeking chronic neck and back pain relief include:
Chiropractic Adjustments – Chiropractic adjustments require little to no downtime and provide significant symptom improvements without any side effects. Our team will examine your range of movement and x-rays to detect any musculoskeletal issues related to your chronic pain. We may recommend making adjustments to your neck, lower back, and hips for proper alignment.
Active Release Therapy (ART) – Active Release Therapy (ART) is a movement-based treatment option used to relieve tissue tension and treat soft tissue injuries. During this type of session, your therapist will apply pressure to affected areas to increase your pain pressure threshold. Patients with repetitive strain injuries, such as carpal tunnel syndrome, may benefit from ART.
Pulsed Cold Laser Therapy – We may recommend treating chronic pain symptoms with light and heat wavelengths using pulsed cold laser therapy. This state-of-the-art treatment option relieves inflammation, muscle spasms, and pain while promoting muscle healing. Deemed safe for all body types and injuries, pulsed cold laser therapy could be the quick pain relief you need. Patients with tennis elbow, knee pain, arthritic joints, or tendinitis may benefit from this option.
Physical Therapy – You don't have to be a recovering athlete to benefit from physical therapy treatment. We utilize various techniques to treat a range of soft tissue and joint conditions to help you get back on the fast track to a full recovery. From the Graston Technique to traction, therapeutic exercises, hydromassage, and electrical muscle stimulation, we personalize treatment options for every patient's needs. Treat your pain sooner rather than later.
Dry Needling – Dry needling alleviates muscle pain and spasms by targeting trigger points on the human body. It's different from acupuncture because the needles are thinner and not left in as long. Side effects may vary by patient, but most don't experience much more than mild muscle soreness or minor skin bruising. Whether you have hip pain, fibromyalgia, sciatica, or a muscle strain, dry needling could help you improve your range of motion in no time.
Many patients also benefit from decompression therapy massage, acupuncture, bracing, steroid injections, exercise, rest, and nonsteroidal anti-inflammatory drugs (NSAIDs) to alleviate chronic pain. Talk to your doctor to determine your best treatment options.
Schedule an Appointment at Effective Chiropractic PG County
Decompression therapy benefits many of our Lanham, MD patients searching for nonsurgical treatment to deal with chronic neck and back pain. We consider surgery a last resort, recommending more conservative treatments first to offer lasting pain relief for a wide range of issues. From joint pain to pinched nerves and herniated discs, our experienced chiropractors create customized treatment plans for our patients to follow over several weeks. Many of our patients see results after their first few sessions. Don't suffer from debilitating neck or back pain any longer. Call our team to schedule a consultation to explore your treatment options with us. We have three offices in Lanham, Millersville, and Crofton, with evening and weekend hours available to accommodate your schedule. See us today!
Schedule Your Free Consultation Today!