Skip to Content
Massage Therapy in Lanham, MD
Therapeutic Massage Therapy Treatments
Massage can work wonders on the body. From soothing anxiety and depression to easing muscle pain, massages can provide countless benefits. Massages are especially useful for providing pain relief, especially for pain caused by a car accident, sports injuries, poor posture, and repetitive strain injuries (such as carpal tunnel). From treating lower back and neck pain to even headaches and jaw pain, there are many ways an experienced and licensed massage therapist can improve your daily quality of life. Take a moment to see what our massage therapists can do for you in Lanham, MD.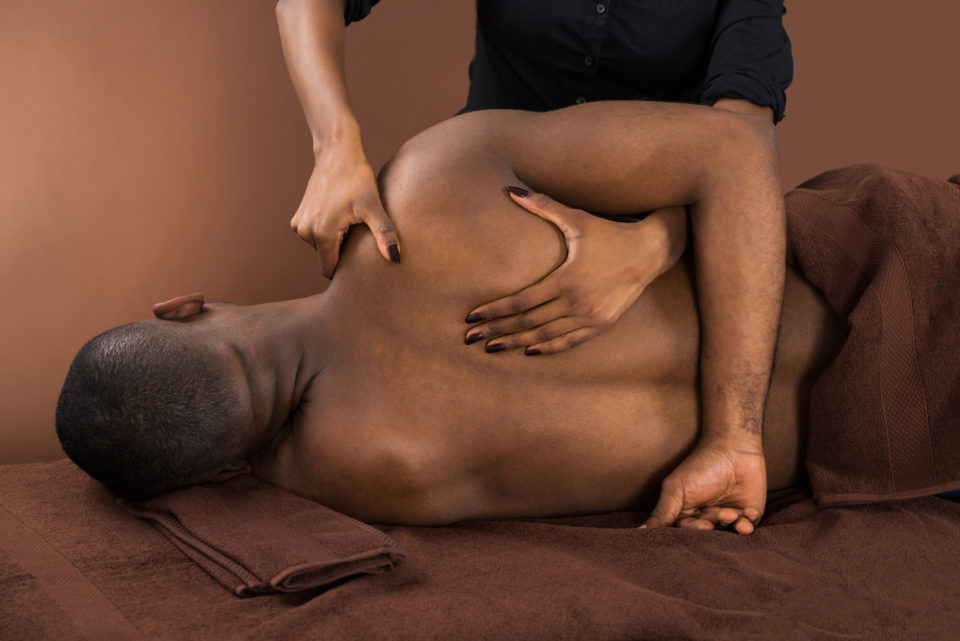 Therapeutic versus medical massages
While it's not uncommon for people to group therapeutic and medical massages together, there are some key differences. Therapeutic massages are a combination of both relaxation techniques and remedial massages, which allows your body to relax while simultaneously treating the affected muscles, or "trouble spots," in your back or neck. The goal of these massages is to help decrease pain and increase range of motion, among other things.
Medical massages, on the other hand, are often prescribed by your doctor or health care provider out of medical necessity. These types of massages are often needed for a specific medical condition or injury and involve deeper techniques such as myofascial treatments and cross fiber friction, which can be more intense and strenuous on the body.
Our massage treatment options
At Effective Chiropractic, we offer therapeutic massages to our patients in Lanham, MD. Our two main areas of treatment are cervical massages and back massages. With cervical massages, we treat chronic neck pain by relaxing your neck muscles and using a variety of techniques to relax your deeper, tenser muscles; however, our primary focus is therapeutic back massages. We can effectively treat a wide range of spinal conditions, including muscle spasms, inflammations, general stiffness and pain, and tension. Some common massage types we use include Swedish massages and deep tissue massages, based on your unique situation.
Massage benefits
When done properly and consistently, our cervical and back massages will help to increase blood flow throughout your body, which will allow oxygen and nutrients to travel to the affected muscles, relieving your pain. Our therapeutic massages will also help to relieve general stress and anxiety, and can also help to relax tendons and joints, providing increased range of mobility and flexibility. Over a longer period, massages can help to effectively combat both short- and long-term pain, increasing your overall quality of life.
No two patients are alike, and everyone responds to treatment plans differently. Therefore, your first consultation with us will help you and our team to identify your goals and reasons for seeking our therapeutic massage therapy treatments, which allows us to create a fully customized plan tailored just to you. Whether you are a runner, desk worker, or simply suffer from sporadic back pain, reach out to our friendly team at Effective Chiropractic today. We look forward to hearing from you.
Call (301) 577-6556 to develop your massage treatment plan or visit our contact us page
What Our Patients Are Saying
We always want to assure that our patients receive great care and have good experience when they come to see us. Below are comments that we have been honored to receive.
Schedule Your Free Consultation Today!