Skip to Content
Hydromassage in Lanham, MD
Consider Hydromassage at Effective Chiropractic PG County
HOW HYDROMASSAGE HELPS OUR LANHAM, MD PATIENTS RECOVER
You're probably aware that massage therapy is good for the mind, body, and spirit, but perhaps the thought of removing your clothing and having a stranger touch you makes you a little uncomfortable. Hydromassage allows you to lie down on a hydromassage bed fully clothed for a full-body massage using pressurized water via a system of traveling water jets. Hydromassage beds can now be found in many spas, fitness centers, and chiropractic clinics across the nation, including Effective Chiropractic PG County in Lanham, MD. Hydromassage is among the most requested forms of massage therapy and has been gaining in popularity in recent years. Many patients at our clinic have already made it part of their chiropractic care. The amount of pressure and where it's applied during your hydromassage session can be customized to your exact needs, which is another reason why so many find it appealing.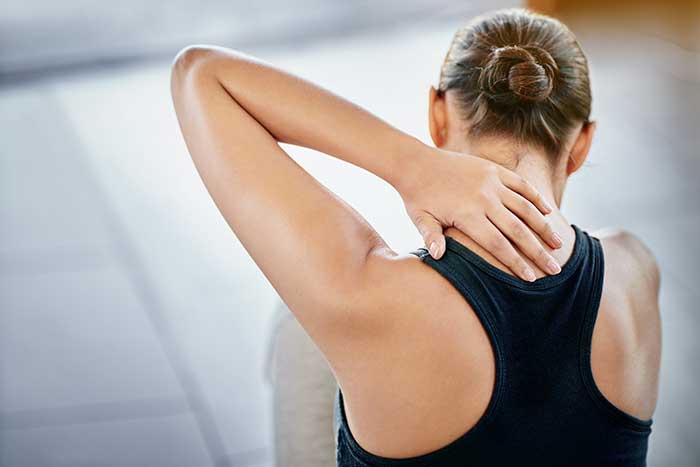 What to Expect During Your Hydromassage Sessions
Many of our patients at Effective Chiropractic PG County see results of a hydromassage session before a chiropractic adjustment or spinal decompression. During your session, you'll be asked to lie fully clothed on a specially designed hydromassage bed. Although it uses pressurized water jets to massage your body, you won't get wet during treatment thanks to the bed's waterproof barrier. Many find hydromassage similar to using a sauna or a hot tub, except it doesn't require being immersed in water.
What Acute & Chronic Conditions Benefit from Hydromassage?
Whether you suffer from migraines, anxiety, high blood pressure, circulation issues, or a repetitive strain disorder, hydromassage helps patients recover from many acute and chronic conditions. Patients seeking chiropractic care for sports injuries and auto accident injuries involving neck or lower back pain typically see improvements from incorporating hydromassage into their customized treatment plan. Hydromassage combines techniques from hydrotherapy, massage therapy, acupressure, soft tissue massage, and trigger point therapy to help alleviate pain and reduce inflammation while increasing the body's natural blood circulation.
Benefits of Using Hydromassage as Part of Your Chiropractic
Hydromassage offers all the unique benefits of massage therapy. Using hydromassage as part of your chiropractic care in Lanham, MD offers many physical and holistic benefits for our patients at Effective Chiropractic PG County, including the following:
Relieves Muscle Stiffness or Tension – The amount of water pressure used in hydromassage can help you relieve muscle soreness, stiffness, or tension from workouts or just the stresses of everyday living. Hydromassage also helps to relieve cramps and muscle spasms, as well as tension headaches for many patients.
Temporary Relief for Aches & Pains – While hydromassage isn't a cure, it has been shown to provide temporary relief for many minor aches and pains.
Reduces Harmful Toxins – The pressure from hydromassage therapy helps your body release harmful toxins through your pores.
Provides Deep Relaxation – Most patients find that hydromassage reduces their levels of stress and anxiety for a general feeling of well-being and a sense of deep relaxation. Hydromassage therapy stimulates your body's natural release of endorphins.
Schedule a Consultation at Effective Chiropractic PG County
If you suffer from an acute or chronic condition causing you pain and discomfort, perhaps it's time you considered hydromassage therapy at Lanham's Effective Chiropractic PG County. Our competent, compassionate staff is available to answer any questions regarding hydromassage and its many benefits. Additionally, we do not suggest using hydromassage if you have a fever, severe sunburn, skin rash, diarrhea, or any open cuts. Contact us today to discuss your treatment options at Effective Chiropractic PG County – our skilled chiropractors and physical therapists are here to help in any way we can!
What Our Patients Are Saying
We always want to assure that our patients receive great care and have good experience when they come to see us. Below are comments that we have been honored to receive.
Schedule Your Free Consultation Today!