Skip to Content
EFFECTIVE NECK PAIN RELIEF IN LANHAM, MD
When it comes to severe neck pain, you may feel like there's no hope. That constant, throbbing ache in the base of your neck and shoulders may leave you feeling desperate for any kind of relief. Thankfully, the expert chiropractic team at Effective Chiropractic PG County, can diagnose the underlying issue, realign your spine and neck, and help relieve your discomfort. Our team of chiropractic professionals uses cutting-edge equipment and the best standards of practice to ensure every patient we serve is given quality medical care and the chance for complete relief from ongoing pain. Nothing is more important to us than the comfort of our patients. We undergo extensive ongoing training to ensure we can provide quality treatments and therapies that can give you lasting results.
Causes and Issues Related to Neck Pain
There are seven vertebrae that are the core of your neck's structure and are often placed under excessive strain and pressure from day-to-day activities. Neck pain is a common symptom of discomfort that's usually associated with a muscle pull or pinched nerve. However, this issue can also be indicative of a more serious condition. Neck pain can be caused by:
Spinal misalignment
Muscle strain
Trauma to the neck or back
Bad posture
Degenerative disc disease
Arthritis
Headaches and migraines
Whiplash and more
At Effective Chiropractic PG County, we can diagnose your neck discomfort and identify the root of the issue. Whether you're experiencing a constant dull ache in your neck or sharp shooting pain, we can relieve your discomfort and offer effective therapies and treatments that will prevent further trauma to your neck and back. Don't let a small amount of neck discomfort now snowball into a major chiropractic problem down the road. Get the answers you need and the relief you want when you visit our Lanham, MD, clinic today.
Don't Hesitate to Visit Us
Neck pain can manifest itself in a number of ways, from dizziness to numbness, tingling in your neck, and headaches and migraines. All of these symptoms should be concerning if they occur on an ongoing basis. Chronic neck pain is typically symptomatic of a larger spinal or health-related issue. At Effective Chiropractic PG County, we can diagnose the severity of your neck or cervical pain, and give you a clear understanding of what's causing it and how it can best be treated. We've served the community of Lanham, MD, for years and we've built a reputation for providing quality chiropractic care and offering effective back and neck pain relief.
Treatments You Can Rely On
Both neck and back pain is often a result of a spinal subluxation or shift in the position of your vertebrae. We offer a wide range of chiropractic treatments that can ease your neck pain discomfort and ensure your spine is well-aligned. Effective Chiropractic providers specialize in quality chiropractic and physical therapy techniques using treatments such as chiropractic adjustments, ultrasound, massage, electrical muscle stimulation, decompression, dry needling, as well as, stretching & strengthening exercises. We'll listen to you, diagnose your pain, and create a personalized treatment program that addresses all of your needs and offers the best possible results. Contact us today to learn how we can best serve you.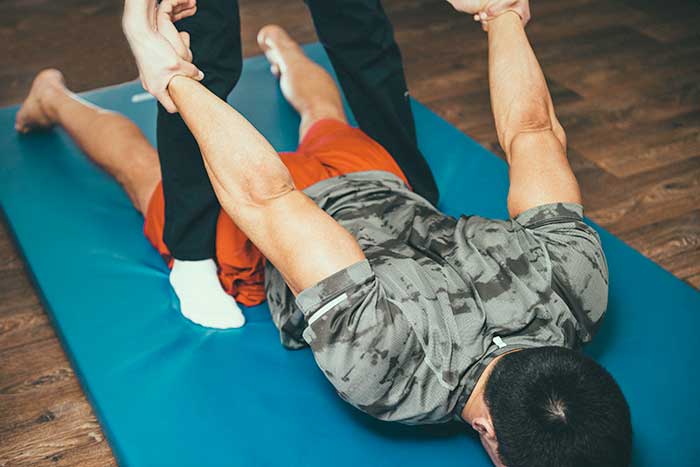 Our Specialties
Find out more about our comprehensive chiropractic care by contacting us today.
Schedule Your Free Consultation Today!