Skip to Content
Electrical Muscle Stimulation
Electrical Muscle Stimulation for Our Lanham, MD Patients
Electrical Impulses Help Rehabilitate and Aid in Recovery
Patients with mobility issues are just now discovering the benefits of this innovative technique. Effective Chiropractic PG County provides electrical muscle stimulation for Lanham, MD patients seeking rehabilitation or physical therapy at our clinic. Dedicated to customizing our chiropractic care and physical therapy for each patient's needs, we usually recommend combining various methods for the most effective course of treatment.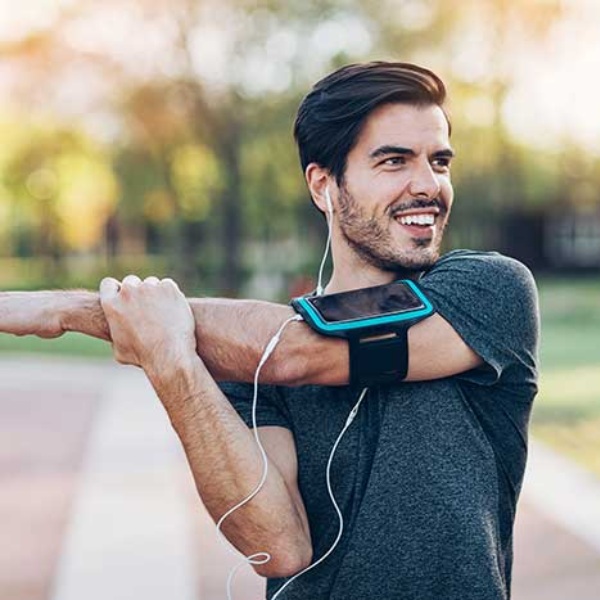 How Does Electrical Muscle Stimulation Work, Anyway?
Are you curious about how electrical muscle stimulation works? We promise it's not as nefarious as it sounds. Using a special device, electrical impulses are administered via electrodes on the skin close to the muscles being stimulated. These impulses mimic those of the body's central nervous system, causing the affected muscles to contract. It helps keep stress off certain joints while adding resistance to the targeted muscles, in addition to reducing swelling and soreness that may affect the athlete's performance. Patients recovering from an injury use it to target weakened muscles or those that aren't functioning well. Electrical muscle stimulation helps to decrease pain, inflammation, and muscle spasms. It's also believed to flush out toxins, aiding in a speedier recovery for many patients.
What to Expect During Electrical Muscle Stimulation Sessions
During your electrical muscle stimulation session at our Lanham, MD clinic, we'll expose the area of your body that we're treating, so we can apply the electrodes to your skin. You may experience a minor to moderate tingling sensation during treatment. We begin treatment at a low frequency, adjusting the intensity of the electrical impulses until we reach the appropriate comfort level. If you're being treated for a muscle spasm or pain, we'll have you relax during the session. The amount of treatment time required will vary depending on your condition. Electrical muscle stimulation is non-invasive and shouldn't ever hurt. If you do experience pain, please be sure to tell us immediately, as we may need to make some adjustments. That's why working with a physical therapist experienced with this specific method of treatment is essential to minimize the risks involved.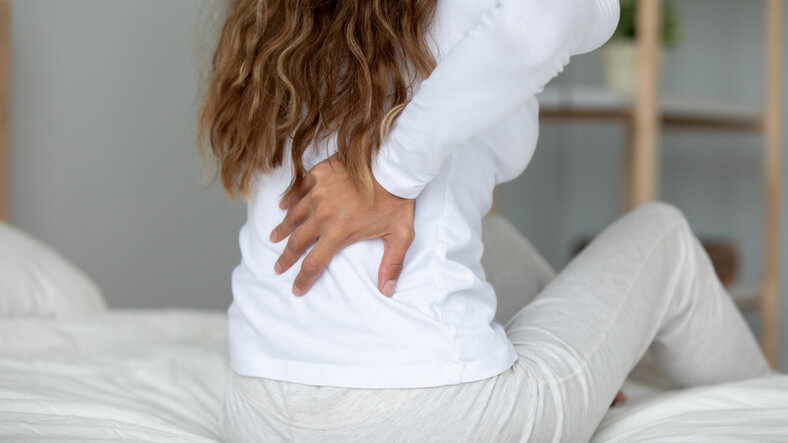 What Conditions Benefit the Most from Muscle Stimulation?
Many patients with musculoskeletal injuries (damages to their bones, joints, muscles, ligaments, or tendons) may benefit from incorporating electrical muscle stimulation into their treatment plan. It's also recommended to treat lower back, neck, and shoulder pain, tendonitis, bursitis, headaches, muscular weakness/poor motor control, pain in the extremities, and those suffering from post-surgical pain.
Tapping into the Benefits of Electrical Muscle Stimulation
Effective Chiropractic PG County enjoys helping our patients tap into the many benefits offered by electrical muscle stimulation, including the following:
Promotes Muscle Recovery – Contracting your muscles using electrical muscle stimulation promotes the blood flow to the area, which assists in faster healing and increases muscle tone.
Acute & Chronic Pain Relief – A specific type of electrical muscle stimulation called transcutaneous electrical neuromuscular stimulation (TENS) is used to treat acute and chronic pain. During this type of treatment, the electrodes are applied to painful areas. We may adjust the electrical impulses and their intensity to block pain signals from traveling to your brain.
Stimulates Weakened Muscles – Many medical conditions and injuries result in muscle atrophy (a decrease in muscle mass). Electrically stimulating the muscles helps prevent muscle atrophy by keeping them active and helps strengthen weakened muscles for improved function.
Enhanced Relaxation – Electrical muscle stimulation produces the same level of relaxation as massage therapy for many patients. The increased blood flow from contracting the muscles helps relieve aches and pains, while producing endorphins (the body's natural mood boosters).
Contact Effective Chiropractic PG County to Learn More
Are you interested in learning more about electrical muscle stimulation and how it may augment your physical therapy? Contact Effective Chiropractic PG County to schedule a consultation in Lanham, MD. When combined with other methods of treatment at our clinic, electrical muscle stimulation may restore limited mobility or alleviate acute or chronic pain. We'd be happy to discuss your suggested course of treatment with you in greater detail!
What Our Patients Are Saying
We always want to assure that our patients receive great care and have good experience when they come to see us. Below are comments that we have been honored to receive.
Schedule Your Free Consultation Today!