Skip to Content
About Effective Chiropractic PG County
Dr. Hardnett was raised in the local Lanham area and came back to his community to purchase Dr. Stuart Loeb's practice 8 years ago to create Effective Chiropractic. Dr. Hardnett was one of Dr. Loeb's patients and was inspired by him to become a chiropractor. He renovated the office and added more therapies and services including the latest treatment options. Effective Chiropractic joined the other offices, Effective Integrative in Crofton and Millersville to offer all-encompassing treatment options.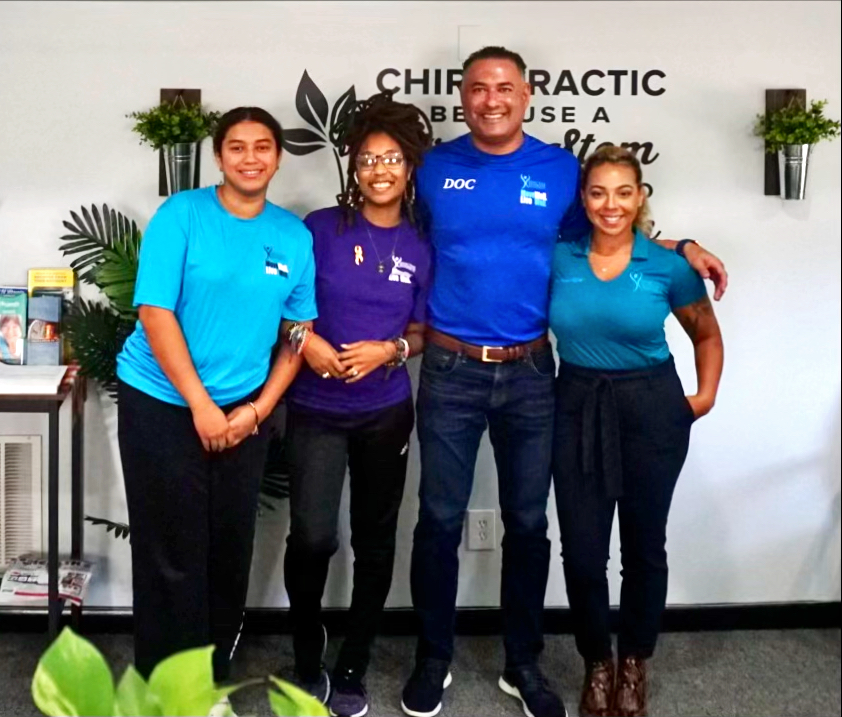 Complete Chiropractor Services in Prince George County, MD
Do you have chronic lower back pain or ongoing migraines? Effective Chiropractic PG County provides a variety of chiropractic services. Don't let chronic pain or a traumatic injury keep you from living the quality of life you deserve. Come to us for any of the following:
Recognizing Chronic Upper & Lower Back Pain Symptoms
Many of our patients come to us seeking chronic upper or lower back pain relief. Because your back contains the spinal cord and a nerve hub that spreads to other areas of your anatomy, back pain can affect your ability to sleep, walk, stand, or sit comfortably. Common symptoms of back pain include shooting or stabbing pains up and down your back or legs, muscle aches, or pain that worsens when you stand, walk, bend, recline, or lift. If you have chronic back pain symptoms, our Lanham chiropractors provide chiropractic adjustments and other methods of therapy to help you strengthen your back muscles, realign your spine, and increase your mobility so you can enjoy a higher quality of life.
Ongoing Chiropractic News and Patient Events at Our Offices
Effective Chiropractic PG County hosts various patient events at our offices in Lanham, Millersville, and Crofton. Whether it's a holiday-themed wellness event or an educational seminar exploring the latest techniques or chiropractic news, the majority of our events are free and open to the public. Please reach out to us to learn more about what's going on in our communities and the chiropractic field at large.
Are You a New Patient? Chiropractic Pre-Appointment Forms
Are you a new patient at Effective Chiropractic PG County? We've made it convenient to download and fill out patient forms prior to your first chiropractic appointment. Whether you have chronic back pain or an auto or work-related injury, we'd be happy to work with you to alleviate the pain and other symptoms you may be experiencing. We accept most forms of insurance and methods of payment. Please contact us today to request an appointment with our chiropractors in Lanham, Millersville, or Crofton, MD. We have three offices to serve you better with flexible hours and extended services!
Schedule Your Free Consultation Today!