Skip to Content
About Effective Chiropractic PG County in Lanham, MD
Anthony Hardnett, DC, BCIM, DMBBP, DAAMLP
Chiropractor, Owner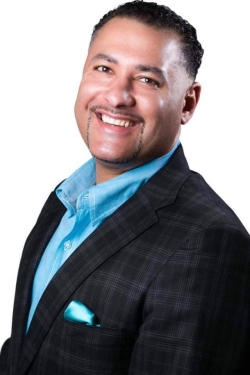 Dr. Anthony Hardnett received his Bachelors in Biology with an emphasis in Exercise and Nutritional Sciences from Life University in Marietta, Georgia followed by graduating with honors from Life University Chiropractic College with a Doctor of Chiropractic Degree, along with a Clinic Excellence Award.
Dr. Hardnett is highly trained in the diagnosis and treatment of soft tissue injuries and abnormalities common to the spine, extremities and rest of the body. He has extensive knowledge and experience treating patients who suffer from neck or back pain as well as headaches. He also works with people who have work and sports-related injuries and has extensive expertise in treating patients with whiplash-related injuries.
His post-doctorate education includes earning a Diplomate from the American Academy of Medical Legal Professionals after studying accident reconstruction, trauma-related injuries, crash dynamics and other critical issues related to the trauma patient.
Doctor Hardnett is also board certified in Integrative Medicine which is the practice of using multiple treatment options within traditional medicine and alternative medicine to help patients. He also has extensive post-doctorate education relating to MRI interpretation and treatment of disc related injuries. He just earned another Diplomate from the college of Manipulative and Body-Based Practices which enhances his knowledge on how manipulation of the spine can assist the body to heal.
Dr. Hardnett places his emphasis on treating the patient as a whole and finding the cause of the problem, not just the symptoms. He owns and operates the premier state of the art Chiropractic and Integrative health facility in Maryland and has an overwhelmingly high success rate in helping patients with their health concerns. Dr. Hardnett feels that offering the latest treatment options, efficient care plans and patient education are all keys for the patient's ultimate success.
In 5 short years, Dr. Hardnett has made Effective Chiropractic Health & Wellness Center the premier state of the art Chiropractic Health and Wellness facility in Maryland. Effective Chiropractic has grown from a small, 2 person office to a staff of 12 with expanded services and providers to meet their patient's needs. Effective Chiropractic provides a variety of services that make them a one-stop shop for healthcare. And in an effort to further expand services, Dr. Hardnett has now added a Medical Doctor and Nurse Practitioner establishing Effective Integrative Healthcare, LLC to provide more integrative services for the community. And the addition of another office in Prince Georges County will further expand Effective Chiropractic's ability to reach and help more patients.
Schedule Your Free Consultation Today!