Skip to Content
Manual Therapy Techniques in Lanham, MD
Visit Effective Chiropractic PG County for Manual Therapy
Effective Chiropractic PG County in Lanham, MD offers manual therapy techniques to help relieve pain and increase the range of motion in joints. Whether you have an injury from a car accident, athletic training, or work-related pain, our staff will consult with you to determine if manual therapy will benefit you. Our goal is to use the chiropractic techniques we specialize in and find the combination of solutions that work for you. As a patient in our caring hands, we will provide you with a personalized plan to get you moving comfortably once again.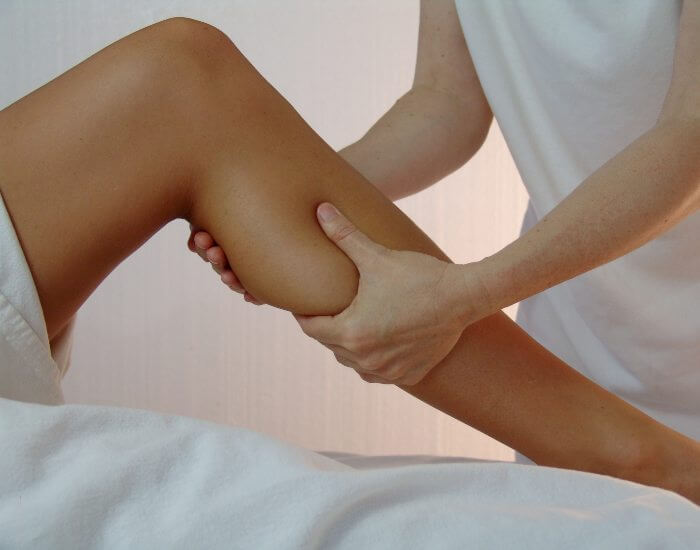 What Is Manual Therapy?
Manual therapy is a specialized hands-on method of physical therapy that uses specific hand movements to reduce swelling, improve tissue health, and promote mobility. Traditional physical therapy often involves repetitive exercises to build strength or devices and machines to improve flexibility. Manual therapy targets different parts of the joints, muscles, and tissue, including:
Soft Tissues – By applying pressure through massage, our therapists can help muscles relax, break down scar tissue, and promote circulation. All of this helps ease pain in the body.
Joint Mobility – Traumatic or sports-related injuries and arthritis are common causes of joint pain. By manipulating joints with various levels of pressure, speed, and amplitude, manual therapy works the affected joints through ranges of motion for improved mobility.
Functional Manual Therapy Treats Various Conditions
One of the many benefits of the different manual therapy techniques is the number of conditions, injuries, and causes of pain it can treat. It is effective in bringing relief to both acute and chronic pain in areas such as the following:
Back
Neck
Hands
Wrists
Elbows
Shoulders
Hips
Knees
Ankles
Feet
Effective Techniques in Manual Therapy
Determining how a patient will best benefit from manual therapy requires a consultation with our chiropractic team. We will discuss the symptoms and conditions of the patient to determine which process or combination of treatments will provide the most relief and improved function of the joints and muscles. The program may include one or more of the following techniques:
Joint Mobilization – This practice involves slow velocity amplitude for effective, pain-free therapy to increase a joint's range of motion. While rest can be helpful for joint pain, mobilization will promote healing so that the pain does not return.
Soft Tissue Mobilization – Our therapists will use a combination of repeated stretching and massaging of muscle to break up fibrous muscle or scar tissue buildup. Patients will feel the tension and pain ease as the muscles relax.
Strain-Counterstrain – This is a popular technique to treat back pain because it is exceptionally gentle and offers great relief. It corrects postural and structural issues caused by abnormal neuromuscular reflexes.
Muscle Energy Techniques (METs) – METs require active participation by the patient, where they will be asked to contract muscles while the therapist applies pressure to lengthen them. This therapy targets constricted and shortened muscles and joints that are experiencing pain. The patient's participation shouldn't cause any additional discomfort.
How Is Manual Therapy Effective in Treatment
Manual therapy provides excellent healing benefits when used as its own form of treatment or in conjunction with other chiropractic services. The key component to any muscle and joint pain is increasing blood flow in the area of the injury to reduce pain and inflammation while restoring a full range of motion. Not only does this have a positive influence on the injury or chronic condition, but it adds to the patient's overall wellness. Each of the manual therapy techniques we employ achieves these results.
Why Choose Effective Chiropractic PG County?
Effective Chiropractic PG County is a locally owned and operated chiropractic care center in Lanham, MD offering manual therapy as part of our overall treatment plan. We have three convenient locations, and our staff includes professionals licensed in chiropractic, massage, and acupuncture therapy. We use a combination of therapeutic techniques to personalize a plan with each patient who visits us for healing from chronic or acute pain. Our long list of clients includes those suffering from sports injuries, car accidents, chronic back pain, work-related injuries, and arthritis. You don't have to continue living with pain and limiting activities or missing out on doing things you enjoy. Contact us to schedule your free consultation today.
Schedule Your Free Consultation Today!