Skip to Content
Personal Injury Treatment In Lanham, MD
Effective Chiropractic Helps With Personal Injury Treatments
Suffering a personal injury can cause not only yourself harm but those around you. Getting back on your feet in a healthy way should be your highest priority, and instead of taking pills or going under the knife, consider calling Effective Chiropractic. Our personal injury treatments can include chiropractic adjustments and at-home workouts to help you recover more safely and holistically. We have seen over the years how the quickest solution isn't always the best one, which is why we have dedicated ourselves to helping residents in the Lanham, MD area get introduced to alternative means of recovery and healing. Give us a call after your latest personal injury from an auto accident or other incident to see how we can help you get the most from your recovery with chiropractic services and more. We work with most insurance companies to help you get the coverage needed in these trying times as well.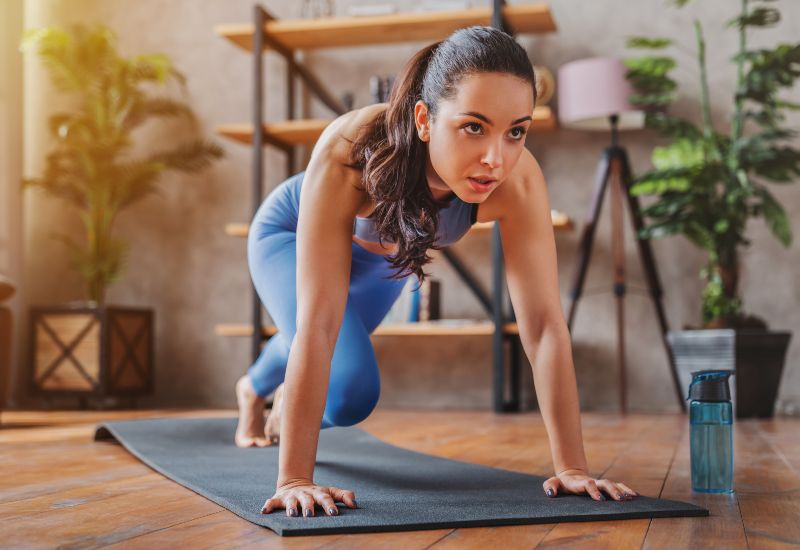 What is Considered a Personal Injury?
You may be asking yourself what is considered a personal injury? It is a term used by lawyers in which you suffer pain caused by an incident involving another person. Auto accidents and worker's compensation injuries are the best examples of what personal injury can look like. These types of personal injuries are also what the majority of our patients experience before stepping into our office. We help them with spine or neck pain and even issues experienced by being on your feet all day long. Even if you are unsure if your injury is deemed a "personal" one, give us a call or stop by our office in PG County.
Why See a Chiropractor For Personal Injury Treatments?
You may not have ever considered seeing a chiropractor for a personal injury because traditionally if you ever experience an issue requiring a doctor, you go to the hospital. This could end up costing you way more for costly unnecessary services, problematic medications, or even surgery options which may have down for longer for recovery. Effective Chiropractic wants to open your eyes to the possibility of another way. Our chiropractor services help you recover by tackling the root cause of the pain instead of treating only the symptoms. Check out the other benefits of seeking help from the professional team at Effective Chiropractic:
Faster Recovery: Our personalized assessments help us to discover a better way to alleviate your headaches, muscle soreness, neck pain, lower back pain, and other symptoms from your personal injury. Without this type of care, your wounds could heal and develop scar tissues, which has the potential to become a problem later on after your treatment. Our team gets to the bottom of where the pain stems from to develop a unique treatment plan of attack and aims to get you on your feet quicker.
Discovery of Hidden Injuries: In our initial consultation, we will go over all aspects of the injury to get the best scope of your trouble areas. By digging deeper, the Effective Chiropractic team can develop your personalized treatment options and potentially find hidden injuries others may miss simply treating the symptoms of your pain.
Non-Invasive Treatment Options: At Effective Chiropractic, we want Lanham residents to consider us their first stop after a personal injury. By using non-invasive treatment options, we can help our patients recover without surgical procedures that get quite expensive, require medications to deal with the pain, and attempt to help recover more fully. We understand sometimes surgery is the only option, though, and will be more than happy to explain that in your consultation.
Reduced Inflammation: Auto accidents and slip-and-fall injuries can lead to minor tears in the ligaments or joints in the body that cannot be found in x-rays. Because of these tears, you can wake up with aches and sores even though there is no visible injury. With our chiropractic services, we can adjust and manipulate these areas to prevent these symptoms and help you heal more fully by reducing the inflammation.
Pain Management Without Drugs: The problem with pain medications is they block the receptors from sending signals to your brain. Doing so can prevent you from understanding where the pain is coming from, and since they are probably a derivative of opiates, they can become highly addictive. Lower dosed options are made from an aspirin base which doesn't present the same kind of problems. Both develop a false sense of healing while our chiropractic services attempt to heal the pain at the source instead of hiding it. In our adjustments, your body will release a natural hormone to reduce the pain.
Restored Range of Motion: Your joints help you accomplish even the most minor daily task, and if you don't focus on their recovery, you could hinder their ability to help you. Chiropractic services are centered around the health of these areas, which is why we suggest coming to see Effective Chiropractic first to see how we can assist in the recovery process. Even if the personal injury were minor, our team would be able to care for the spine and other joints, which may present problems down the road if untreated.
Why Choose Effective Chiropractic?
The team at Effective Chiropractic is here to help you and project the parts of your body essential for completing daily activities such as brushing your teeth. Make us your first visit after suffering a personal injury such as an auto accident or slip-and-fall. We get to the bottom of your pain and ensure no hidden injuries to help you get back to 100% swiftly. You can count on us to give you the truth about your injuries so you can make an educated choice about how to care for yourself. Give us a call today to schedule your initial consultation and have our knowledgeable, friendly, and experienced chiropractors get you the help you need for a complete and robust recovery.
Schedule Your Free Consultation Today!